On September 4th, 1954, Santiago Flight 513 Commercial Airliner departed from Aachen, Germany, destined to Porto Alegre, Brazil. The aircraft should have taken around 18 hours. Instead, it took 35 years.
This unusual story was first published as a piece of breathtaking news by The Weekly World News Tabloid, on November 14th, 1989.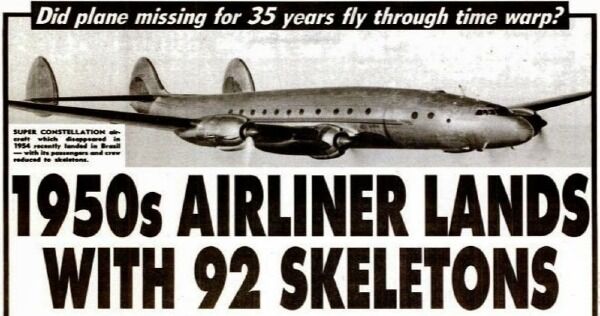 A journalist named Irwin Fisher confirmed the sketchy details that surround the missing Santigo flight 513. Was it a real event or just a sensational hoax?
What Happened To Santiago Flight 513?
As per the Brazilian aviation authorities, a commercial aircraft Santiago flight 513 that took off from West Germany on September 4th 1954, vanished somewhere over the Atlantic Ocean. It was finally assumed that the plane crashed and all lives were lost.
However, on October 12th, 1989, the plane suddenly reappeared, without any contact with air traffic controllers.
Santiago Flight 513 was spotted circling the Porto Alegre airport, where it eventually made a successful landing.
When authorities approached the craft and took note of its age, they were baffled to discover that it belonged to Santiago Airlines, an airline that had ceased operating in 1956.
Santiago Flight 513 Landed With 92 Skeletons:
When the door opened, airport support and security were shocked to discover 92 skeletonized bodies including of all 88 passengers and four crew members sitting in their seats.
The most surprising fact was skeletonized pilot. Captain Miguel Victor Cury was sitting in the intact position and clutching the controls.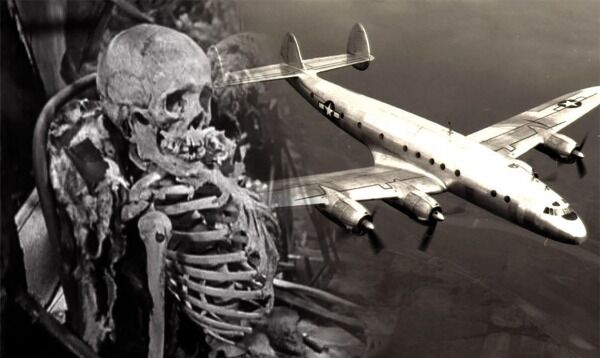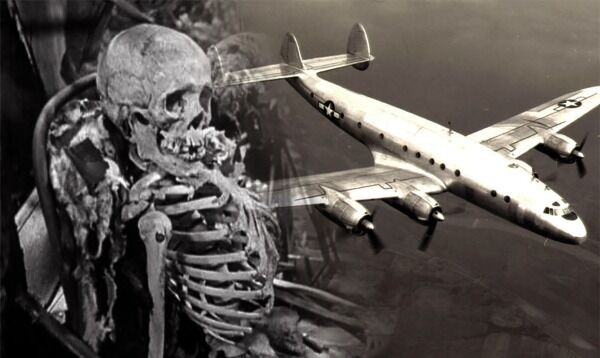 The Brazilian government did investigate this strange occurrence. However, they refused to provide any explanations or theories of the missing flight 513.
A paranormal researcher named Dr Celso Atello said that the Santiago airline flight 513 had undoubtedly entered a time warp.
However, he didn't know how the skeleton of the pilot managed to land the plane safely.
The government never came out with any proper explanation about the incident. They also refused to comment on Dr Atello's statement that the airplane had entered a time warp.
Therefore, it is strongly believed that government officers have hushed up this case.
An Unsolved Mystery Of Santiago Flight 513:
Many people believe the story of Santiago Flight 513 is nothing more than a hoax that now enjoys urban legend status.
Considering the source of this story and its spectacular nature, there has been quite a bit of skepticism pointed its way.
Many theories were raised about what might have happened over the years.
It was also believed that the Brazilian government had cleared all the evidence that time warp does exist, as they don't want to scare people.
Was it a case of alien abduction? Had plane entered a wormhole or a portal? Were they victims of some supernatural phenomenon in the Bermuda Triangle?
The strange case of Santiago Flight 513 continues to captivate the researchers around the world.
Also, read about
The Most Mysterious Plane Disappearances In Aviation History
.