The Nutty Putty Cave has become infamous in the spelunking community because of the disturbing death of 26-year-old John Edward Jones.
John's death had caused such a stir that the Nutty Putty Cave was immediately closed to the public due to safety concerns.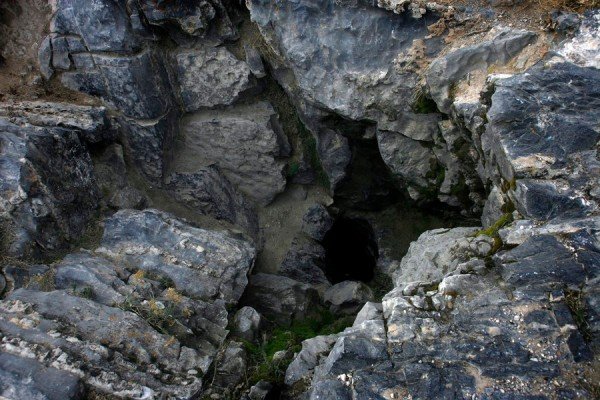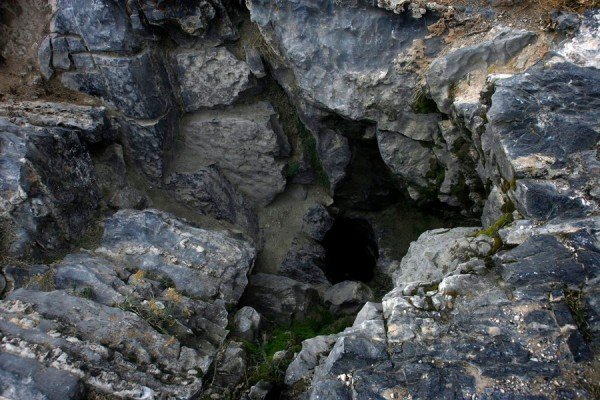 I heard about John and his devastating fate when I watched Isacc Halasima's The Last Descent that was recommended by a friend.
This is a feature film on the life and failed rescue of John Edward Jones that was released in 2016.
If you have the time, I recommend you watch The Last Descent on Amazon Prime. But if you want the key facts about John Jones and the Nutty Putty Cave, this article is for you.
Who Was John Edward Jones?
John Edward Jones was born on January 21, 1983, and was a Utah native.
He died at the age of 23, leaving behind a wife (Emily), a daughter (Lizzie), and another child that was on the way to be born by June 2010.
John was back home to Utah on vacation with his family when they decided to go caving, also known as spelunking.
They used to do this often as a bonding experience when John and his brother, Josh, were younger with their father.
At the time of his death, he was 6 feet tall and weighed over 200 pounds. This meant that he was no longer the small kid who followed his father, spelunking.
Additionally, Nutty Putty Cave was John's first try at spelunking after several years, potentially causing some miscalculations that ended up costing him his life.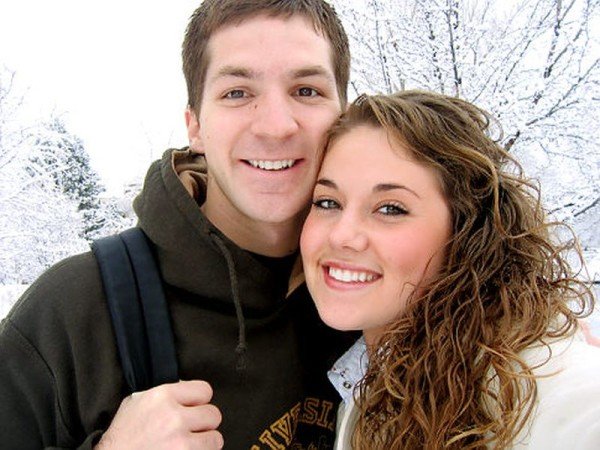 The Nutty Putty Cave:
Nutty Putty Cave is a cave system located west of Utah Lake in Utah County, Utah, US. It's a hydrothermal cave that was first explored by Dale Green.
The cave has always been popular with cavers and Boy Scouts who enjoy exploring the dark underground.
In fact, the popularity had resulted in the cave getting over 25,000 visitors per year at its peak.
That said, it's also one of the many caves that are slippery and very dangerous.
This increase in danger led the authorities to severely restrict the number of visitors that were allowed inside Nutty Putty Cave. It was found that many people who visited the cave didn't take proper safety precautions.
Additionally, the cave's popularity with the public led many of the rock surfaces in the cave to become excessively smooth, increasing the risk of slippage.
In fact, the cave has a 45-degree room called 'The Big Slide, ' which was predicted to be the location of a fatality by some.
On May 24, 2006, the authorities installed a gate to close the cave from the public temporarily.
But on May 18, 2009, the cave was reopened to the public after it was found to have met the new safety precautions.
After this, hundreds of excited cavers went spelunking into the Nutty Putty Cave, looking for adventure.
John Jones' Final Descent Into Nutty Putty Cave:
On November 24, 2009, a few days before Thanksgiving, the Jones family and their friends decided to give the recently opened Nutty Putty Cave a try.
John, Josh, and nine others entered into the cave system around 8 pm local time.
Later on, the brothers and two of their friends decided to break off from the group to search for 'The Birth Canal' that's a narrow and long tunnel.
They split up to search for it, and this was when John got stuck in one particular passage.
At the time, he had thought that he discovered the Birth Canal. But it was later found that he was stuck in an unchartered territory near 'Ed's Push.'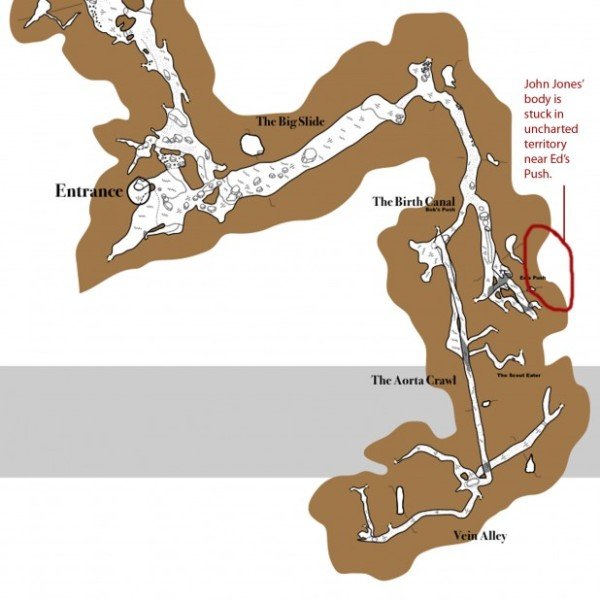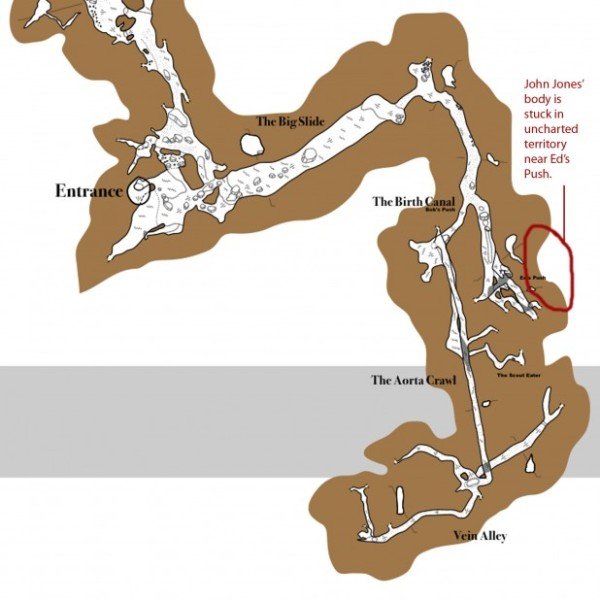 He went into the narrow passage head first while moving forward with his hips, stomach, and fingers.

However, within minutes, he realized he was seriously stuck.
No matter what he tried, he wasn't able to get out of the jam he was in.
Finally, it was John's brother, Josh that found him stuck.
The Rescuers Tried To Get Him Out For Over 27 Hours:
Josh tried to pull John by his calves, but this ended up with John sliding down the passage even further.
By then, both brothers knew that this was the point that they could only pray for a miracle.
So, both the devout Mormon brothers prayed, "Guide us as we work through this. John also said, "Save me for my wife and kids."
Josh hurried back out the cave to get help, but it was a long time to come.
This was because John was stuck 100 feet below the surface and 400 feet into the cave system.
The first rescuer was Susie Motola, who reached John at 12:30 am, by which time John was already stuck for over three and a half hours.
While talking to Susie, John said, "Hi Susie, thanks for coming, but I really, really want to get out."
After Susie, more than 100 rescuers arrived over the next 24 hours to try to get John out. They found that using a pulley system to pull him free was the best plan.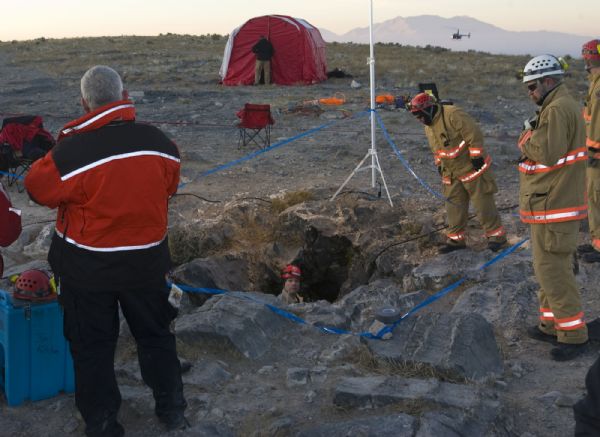 John was running out of time because his downward-leaning position was forcing his heart to work extra hard to continue pumping blood to the brain.
Using the pulley, rescuers started to pull John before disaster struck.
One of the pulleys failed, causing the whole operation to fail and John being trapped further.
The Death Of John Jones In Nutty Putty Cave:
Unfortunately, there was no second chance for the rescuers to get John out.
John had suffered a fatal cardiac arrest shortly before midnight on November 25, 2009.
The heart attack was caused due to excessive strain on the heart because of his downward position.
In the end, Roundy, one of the rescuers, recalls the failed rescue:
"I reviewed the whole mission, wishing we'd have done this tiny detail differently or done that a little sooner. But it's no use second-guessing things. We did our best."
How Many People Have Died In Nutty Putty Cave?
When Nutty Putty Cave attracted thousands of visitors every year that went caving, John Jones was the only fatality.
The cave entrance is narrow with even more cramped and twisty passages, making it a perilous cave, even to experienced cavers.
Before John's death, two Boy Scouts almost lost their lives near the same location as John in 2004.
Both Boy Scouts ended up trapped within a week of each other, and it took rescuers over 14 hours to free the 16-year-old Boy Scout.
This was also why the cave was closed in 2006 and only reopened in 2009.
Is Nutty Putty Cave Now Closed?
After the death of John Jones, the cave was permanently closed and sealed off to the public.
John's family and the officials agreed to leave his body in the cave because it was too dangerous for it to be retrieved.
The cave is sealed using concrete so that no one tried to go caving into Nutty Putty Cave ever again.
Nutty Putty Cave Movie – The Last Descent
Isaac Halasima is a Utah native who made a film about John and his final hours in the Nutty Putty Cave.
This movie, The Last Descent, was released in 2016 to strong reviews and was well-received by the public.

In fact, I was recommended this movie by one of my friends who has also tried caving before. The movie is available on Amazon Prime and I highly recommend watching while its there.
According to Halasima, he had also tried to go spelunking in the Nutty Putty Cave.
However, he never managed to get past the entrance. In an interview, he said "I'd gone in it, in the front, and kind of said, 'That's it, that's enough.'"
There is also a strong Nutty Putty Cave Reddit community that talks about other cavers' experiences and thoughts. It's also a great place to understand some of the lesser-known facts about the death of John Jones and the Nutty Putty Cave.
The Boys In The Cave: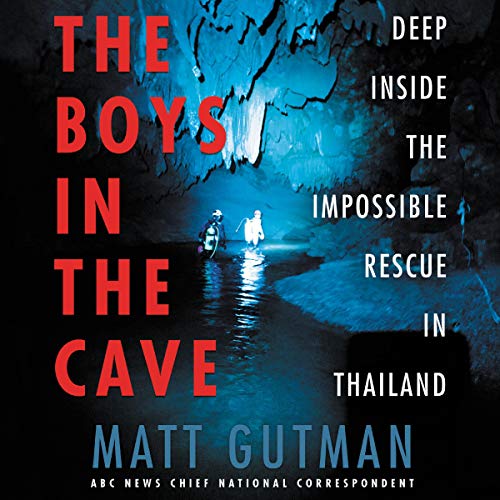 The Boys in the Cave: Deep Inside the Impossible Rescue in Thailand is a book written by Matt Guttman. The book is also available in audio and is rated 4.7/5.0 Definitely a good read to know more about this event.